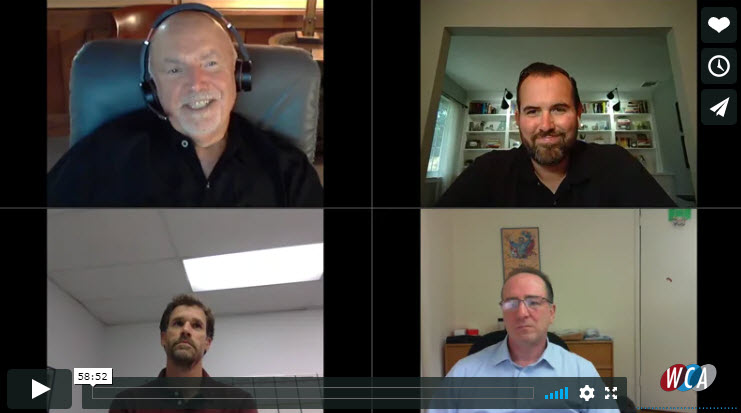 A New Webinar from Circle Management Group and WCA Technologies
On October 1st, learn about best practice for law firms that wish to re-open, including the heightened threat of Shadow IT.
[This webinar has ended, however you can
watch the recording now
.]
Why Should you Attend?
While remote work is here to stay for the foreseeable future, there are a growing number of law firms that are returning to the office and trying to find that "new normal" we are all searching for right now.
A few weeks ago, Peter Fidler, President of WCA Technologies, and Circle Management Group Co-Founder Ken Kennedy met with some experts to discuss ways to balance safety and security while coming back to the office in our last webinar: What Law Firms are Doing to Re-Open, Stay Safe and Maintain Secure Operations.
Now, get the answers you need to gain a deeper understanding of what you need to do to open safely and securely when you join us on October 1 at 2:00 PM ET. Whether you attended the first webinar or not, this webinar will still offer valuable insight and strategies to apply to your reopening strategy and a discussion around the common shortcomings of the central information systems.
You'll Walk Away Knowing:
Best practices for reopening safely
Insight into how law firms are beginning to open again
An overview of Shadow IT and how it's changing
How to manage and mitigate risk in a remote work environment
The webinar will also feature a live Q&A session, so come ready to ask questions in this interactive session!
[This webinar has ended, however you can
watch the recording now
.]