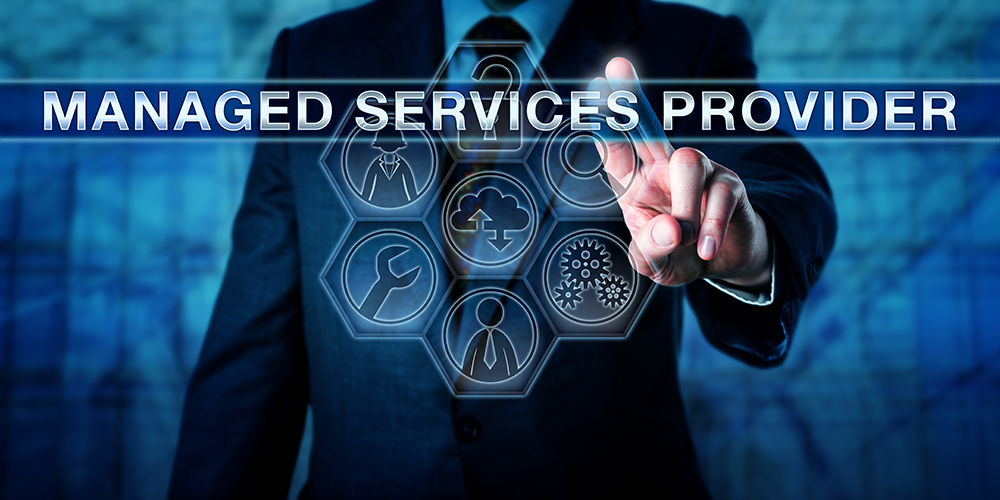 Running a business is a balancing act, and key leaders often wear multiple hats — managing ballooning to-do lists with not enough time and resources.
In fact, two-thirds of SMB owners and leaders (66 percent) are personally responsible for three or more of the following areas of their businesses:
operations
finance
sales
marketing
human resources
customer service
product development
IT
Managed Service Providers (MSPs)
Managing so many tasks spreads business leaders thin, and when it comes to technology, keeping up is critical to gaining an edge over the competition.
Many business owners are opting to use managed service providers for third-party management, which is a strategy that allows them to leverage technology without managing the nitty-gritty details.
Check out these powerful benefits of using an MSP:
The right partner serves as a liaison to maximize performance. Technology is a big investment, but you can't maximize that investment without consistent performance. An MSP serves as the first line of support to get problems resolved faster. If a problem requires escalation to the third-party vendor, the MSP is already familiar with that process, helping resolve issues faster.
MSPs help anticipate future needs. Technology is constantly changing, and to stay competitive, a company must be proactive about which technology works best for business not only today, but also in the future. MSPs are specialists in various third-party solutions, so if a need arises, they are already familiar with your business and can make quick recommendations.
Third-party management is flexible. A variety of technology is available, but which is best for your business? MSPs can help with management of a wide variety of tools — everything from virtualization and social media to cloud-based solutions.
Offloading third-party management frees up more time to focus on the core business. Splitting focus between too many tasks can be distracting for businesses. Offloading the technology piece of third-party management frees up more time for businesses to focus on core competencies and strategies.
Third-party management builds a "plug-and-play" infrastructure. Do you struggle with having enough resources? Maybe you have a dedicated IT person or team; however, partnering with an MSP allows you to scale up or down as required, based on technology needs.
If you need assistance with third-party management, we can help. For more information, call 212-642-0980 or send us a message today.