How an MSP Can Maximize Efficiency for Your Business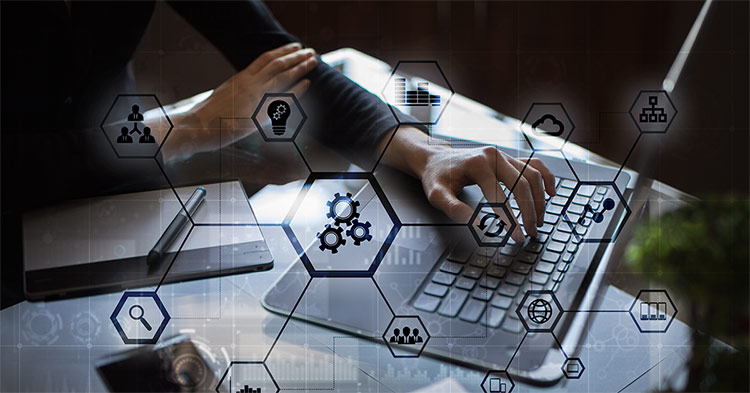 Moving From Excess to Efficiency: How an MSP Can Maximize Efficiency for Your Business
SMBs today must be faster, more agile and increasingly flexible to stay ahead of the fierce competition. It's a tall order, and many are surprised to learn that hidden inefficiencies in their business are dragging down operations and productivity.
Working with an MSP assists with identifying these issues and exploring the most efficient and cost-effective solutions to fix them.
Check out these five ways that MSPs can move your business from excess to efficiency:
Simplify infrastructure. The existing infrastructure may operate fine but have hidden inefficiencies that are difficult to detect. Potential redundancies can be located through an MSP partnership, and recommended steps can be suggested to optimize the current environment.
Efficient cloud alternatives can be located. Moving to the cloud for some applications can boost efficiency and provide greater business resiliency. An MSP partner can evaluate current applications and match you with cloud solutions that provide maximum benefit.
Reduce on-site data footprint. Many SMBs are storing too much of their data on-site, which can be problematic during an unexpected event. An MSP can evaluate existing storage strategies and determine which options will optimize efficiency while maximizing business resiliency.
Leverage the efficiencies of outsourcing. The right partner can examine your business and look for areas that are running efficiently and those that aren't. For example, perhaps your team is bogged down with so many tasks that they can't accomplish everything, so the quality of work suffers. Outsourcing selected tasks to a trusted partner allows you to optimize efficiency and frees up internal staff to focus on more important projects.
Lowering costs. Managing IT tasks in-house isn't always cost-effective. For example, let's say you have a team in-house that provides help desk support 24/7, but providing that high level of coverage is stressful for the internal team and the costs are high. Outsourcing this function allows you to provide more balance for your existing team while maximizing efficiency and your budget.
Do you need help exploring technology that can increase your efficiency? If so, we can help. Simply contact us online, or call 212‑642‑0980 today.
The following two tabs change content below.
Peter Fidler has more than 30 years of IT experience. His expertise ranges from email systems to database applications to network infrastructure. With Warren Eng, he founded WCA Technologies to provide high-quality IT service to not-for-profit organizations, law firms, and a variety of small- and medium-sized businesses. His knowledge of IT infrastructure helps ensure that every problem large or small is addressed appropriately and effectively. Peter graduated from Bentley University with a Bachelor of Science in Business and then went on to receive his MBA from Fordham University. Call Peter
212-642-0980
| Email Peter
pfidler@wcatech.com
.
Latest posts by Peter Fidler (see all)